Welcome to our site.
BOY SCOUTING
The program achieves the BSA's objectives of developing character, citizenship, and personal fitness.

We invite any young man between the age of least 10 years old or have completed the fifth grade and are at least 10, or who are 11, but not yet 18 years old.

Plattekill Troop 195 meets
Thursdays 7:00 - 8:30PM
Memorial United Methodist Church Hall
Rte 44/55 - Modena, NY 12548
Eagle Scout Dominick Ferrante III
Eagle Scout Allen L. Woodruff
Eagle Scout Jakob A. Lyon
Eagle Scout John D. Youmans
Eagle Scout Brandon S. Kurta
.
Scott W. Grant Eagle Court of Honor UNDER CONSTRUCTION
David A. Yambay Eagle Court of Honor
Jesse C. Ewald Eagle Court of Honor
Plattekill Day 09/20/14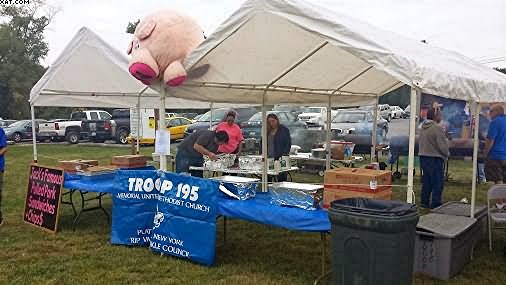 Troop 195 Boy Scouts prepare for their annual fundraiser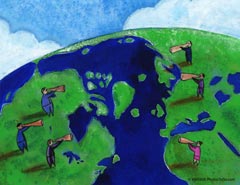 Organization News & Events
Flag Ceremony - Walkway of the Hudson 08/18/13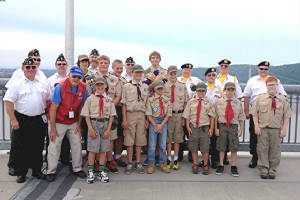 Troop 195, the Pleasant Valley American Legion, the Highland VFW, and the Walkway Staff
SUMMER CAMP 2013 - CAMP TRI-MOUNT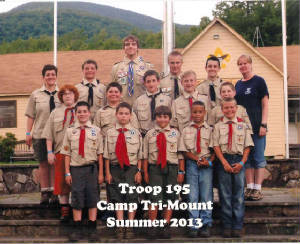 Elks Spaghetti Dinner July 27, 2013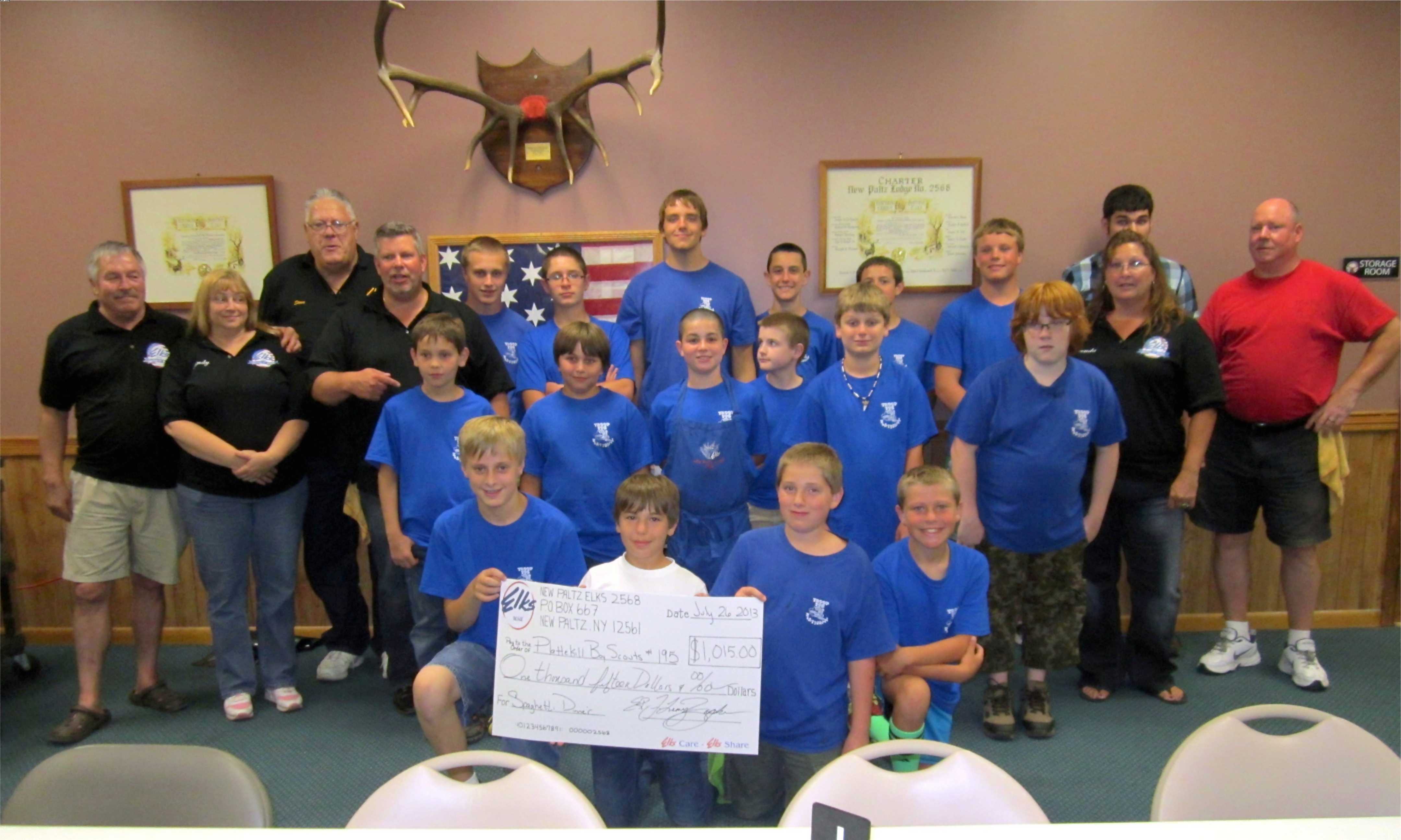 St Patrick's Day Parade 2013